I'm adding descriptions of these dive sites, a few at a time, starting with the more popular ones. The dive site name is
underlined
and in bold letters if I've already written a description. If you'd like information about one I haven't gotten to yet, please
email
me, and I'll get back to you right away.
Chris

11 Mile Reef
Agana Bay
Amphitheater
Amtrak
Annae Caves
Big Blue
Camel Rock
Cocos Wall
Coral Garden
Double Reef
Family Beach
Fireworks Island
Gab Gab 1
Hidden Reef
Hourglass Reef
Luminau Reef
Lunarscape
Napoleon Cut
Nathan's Dent
Pati Point
Pete's Reef
Pinnacle
Seawhip Junction
Shark's Hole
Taguan Beach
Tanguisson Beach
Tunnel
UOG Point
Val divebomber
Western Shoals
Ypao Beach
Zero Fighter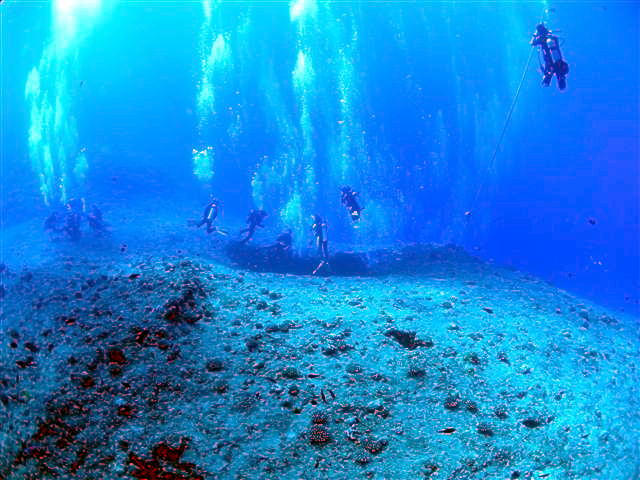 Place your mouse over the photo to see a shot from inside the Blue Hole!

I'm adding descriptions of these dive sites, a few at a time, starting with the more popular ones. The dive site name is
underlined
and in bold letters if I've already written a description. If you'd like information about one I haven't gotten to yet, please
email
me, and I'll get back to you right away.
Chris