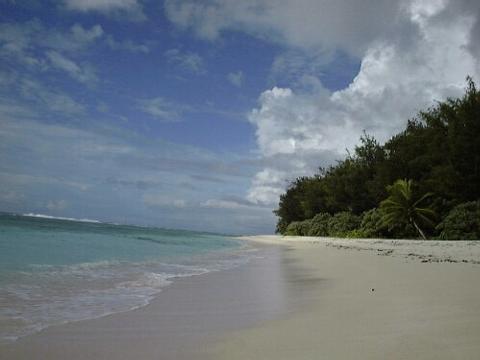 SIGHTSEEING & SNORKELLING

Having lived in Guam for 12 years now, we'd like to show you some of the impressive scenery & quiet  beaches AWAY from the city. To the north is a very quiet, peaceful beach, about 30 minutes by car from Tumon.  Turquoise water, waves rolling in over the lava rock making up the reef line, white sands....a very relaxing experience.

If we have time & staff available (we're mostly kept busy diving these days!) we can take you on a tour; otherwise, we'll suggest some nice places to visit on your own.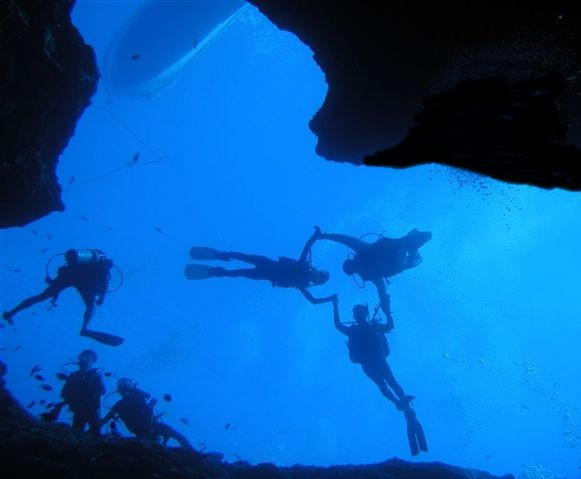 We're divers and we like to dive....boat, beach, night, drift diving, deep diving....we have experience in all of these and more.  For people who are new to diving,  we offer both diving license courses AND introductory diving courses, where with only the commitment of a few hours, you can soon be underwater & experience what brings us back time after time.

BOAT DIVING

We normally use a variety of
large, comfortable boats
, where we provide lunch and drinks. We also provide towels, and if it looks to be a rainy day, jackets or windbreakers as well...as far as I know, no-one else on Guam does that!  We also use some smaller boats, which gives us a little more ability to choose the dive sites.
The usual schedule for this tour is from about 7:30 am until 2:00 pm. Of course, we'll pick you up & drop you off at your hotel.

We also use
charter boats
for groups of 4 or more, who'd like to see some of the "less travelled" sites in Guam.
BEACH DIVING

There is a variety of beaches to dive in Guam. Some very easy, with almost no walking, waves, or current. Others which might require a short walk and sometimes presenting more challenging conditions....but usually worth it!  At "Gun Beach" we are usually able to find a turtle resting on the bottom, and once in a while we've run across mantas and sharks.

INTRODUCTORY DIVING

Not ready to invest the time or money to get a scuba diving license, but still curious about what it's like? Then introductory diving is right for you!  With only a short, beachside explanation & practice session, you'll be able to dive to 20' or more, with an experienced instructor right by your side.  Fun, easy & safe....and we hope it will encourage you to take a diving course in the future.  We do most of our intro dives from the beach....but if you'd like a boat trip as well, we can do them from the boat.

Looks like fun, don't you agree?

DOLPHIN WATCHING TOURS

These are available in the morning, with snorkelling also included.  With groups of 4 or more, we sometimes do boat intro diving in areas where dolphins are likely to be found.  This intro diving is most often done as a combination with 1 beach intro dive followed by 1 boat intro dive, and if we're lucky, seeing dolphins as well.

A word about dolphin watching--dolphins are wild animals, and don't always stay in the same place.  The boat will look for them in their "likely" areas, but can't guarantee that they will be there.

DIVING COURSES

We've certified hundreds of divers over the years, and are familiar with the challenges facing people new to the sport. Almost anyone in reasonable health, with simple swimming skills can become a diver. It takes longer to become a GOOD diver, but we can get you started on the right path.  As most of our customers are here on vacations, we'll try to make the  best use of your time.

  You can be certified in as little as 2 days....1 day of classroom work and diving, followed by another day of diving, although we recommend 3 days if possible.  Or if stretching the class out over a longer time works better with your schedule, we're happy to do that as well.

  The first day of diving will be on the beach, and the 2nd day may be done (diver skills permitting) on either the beach or boat.  As most people dive primarily from boats, this is a good opportunity to do your first boat dives under the supervision of a guide already familiar with your diving ability.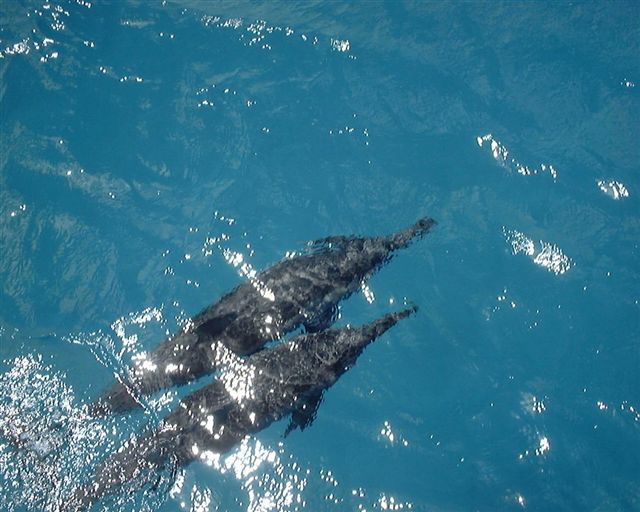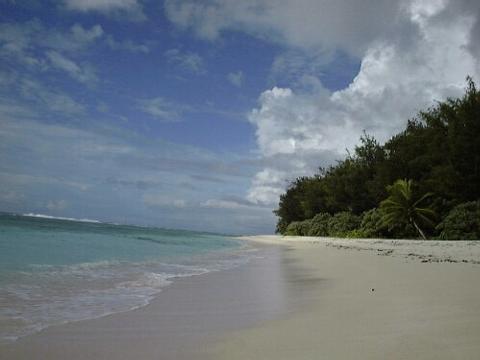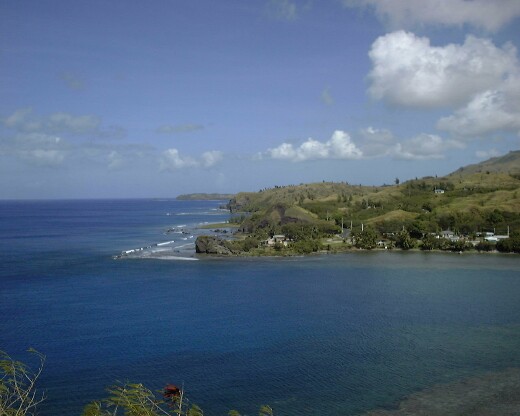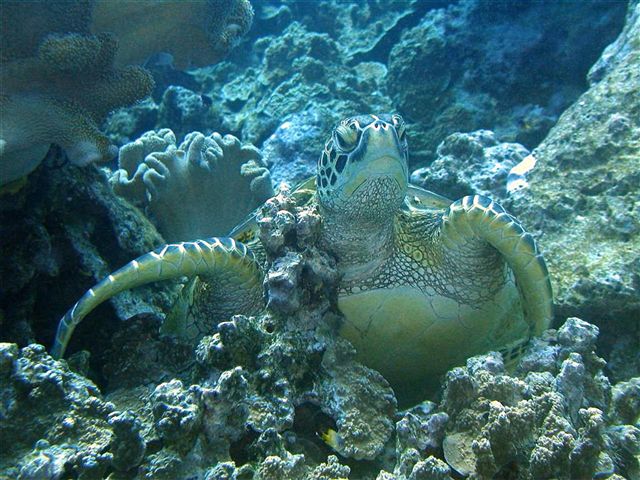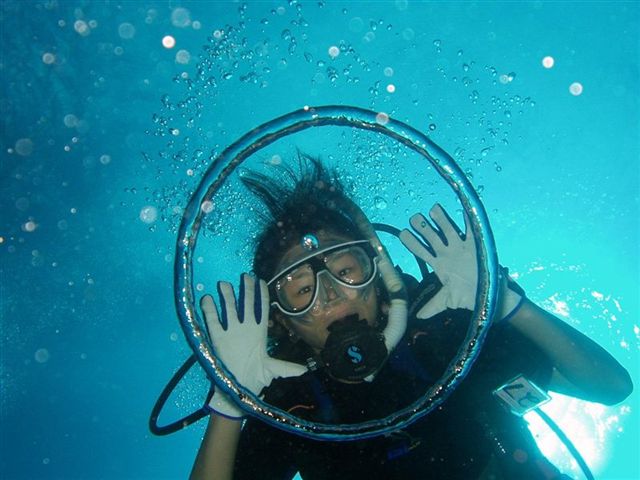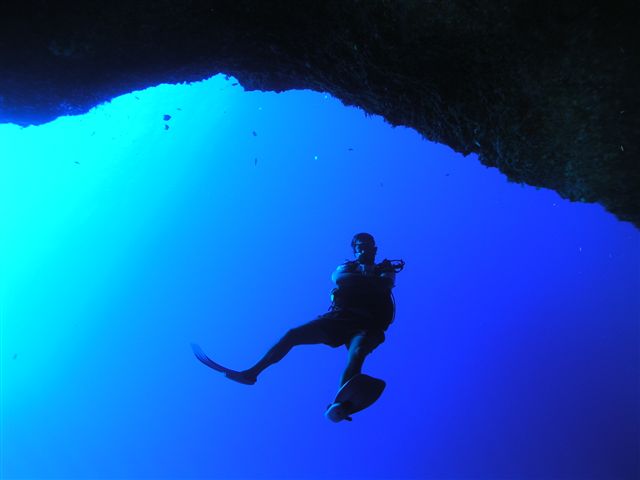 To the south, follow the rolling hills along the sea, with the sawgrass & coconut palm-covered mountains to your left. We usually go all the way down to the southern tip of Guam, near Cocos Island.  By the way, off to the southwest of Cocos Island is the Marianas Trench, about 7 miles deep in places....the deepest point on Earth.